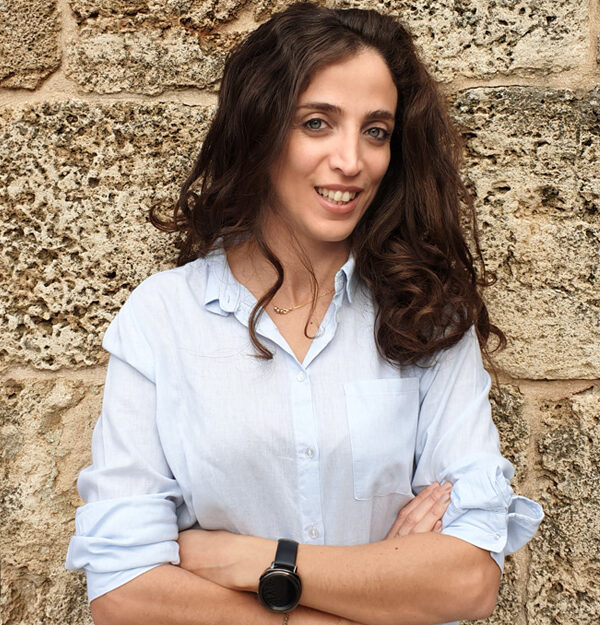 Ahmad Mawla
Jolie is Literally a life-changing Coach. She is one of the most successful and recommended Coaches. Through my 5 months coaching period, I have learned, experienced and witnessed a huge potential and care from her side! she has amazing tools and phenomenal coaching skills that make every client enjoy his coaching process.
Ahmad Mawla
Lucia Herrera
You are an amazing coach, you have helped me have the clarity and the plan to reach my career goals.
Lucia Herrera
Rana Bsaibes
I was surprised that just within 2 sessions Jolie was able to identify my skills and helped me to see them and encouraged me to start chasing my passion. Her questions were so accurate and helpful , same to her tests. She inspired me a lot to start chasing my dreams. She is very passionate about her work and she does it from her heart with a big smile.
Rana Bsaibes
Hady Zaky
Jolie is fantastic. I have worked for sometimes on several goals I wanted to achieve; and I can tell you she gets it!. If you are a busy person who don't believe that you got someone in your corner, reach out to Jolie, she got your back.
Hady Zaky
Vick
I would like to commend Jolie on her professional, methodical and structured approach which assisted me in clarifying my desired career objectives and conceptualize a solid action plan during this challenging transition phase. To be completely honest I was skeptical going into the career coaching sessions but Jolie's ability to adapt and channel my thinking, paired with a no-BS approach to tackling perceived challenges is absolutely exemplary. 
Vick
Shada H.
The opportunity to know and understand oneself with more clarity is presented and it is an undeniable one. These sessions have taken me several steps higher in life and developed my self-awareness ultimately, bringing me closer to my future decisions. And for that I am truly grateful.
Shada H.
Rania A.
For each person eager to grow continuously, to self develop, to be a better version and to learn how to.. I recommend the sessions presented by Jolie as a trigger to rethink and evaluate ourselves and our current state at all levels. It was a treasure for me.
Rania A.
Banker
Lynn S.
I was lost and was unable to find myself, and i loved the fact that you knew how to show me who i am and guide my way. The way you speak, and being close, friendly and mostly loving your work and what you do make you exceptional. I'm really grateful to you.
Lynn S.
University Student!
Dona C.
I have attended "Master your life" Training with Jolie, The sessions were very beneficial, helpful and push you forward to act
Dona C.
Auditor
Lara D.
I am really grateful that i took this workshop with you. Your methods used to explain and deliver, your personality and your positive motivation had a huge impact on my personal life.
Lara D.
Therapist
Mira Z.
Jolie and I crossed paths a few months ago, we started working together and thoroughly discussing all the limiting beliefs that I unconsciously carry within me. The process was enjoyable, exciting, and most importantly fruitful. I am grateful for this experience Jolie. The positive change that I have experienced was quick and the growth is immense!
Mira Z.
Amani Z.
If I am to say anything about the NLP Coaching is that I've never believed in such methods but the way my life, my thoughts and my habit changed in the past three weeks makes me a complete believer. For anyone trying it for the first time, keep an open mind and enjoy the ride. You will thank Jolie later.
Amani Z.
Are you ready to overcome your struggles and limiting beliefs that have been holding you back to have the life that you want?
The 1:1 personal development and career coaching will help you break your patterns, change your limiting beliefs and have more direction and fulfilment to get the life and the career that you desire and to achieve your greatest goals.
If you are aiming for a career or personal development coaching, the coaching journey will start with a free 15-minute consultation session via zoom where you set your goals and identify your obstacles.
Whether you prefer an in-person or online coaching, both ways are extremely efficient and lead to great results. Online coaching gave me the opportunity to coach people residing in different countries and continents; I coach my clients in English, French, and Arabic. So today, take the first step toward your next level life and book your free consultation session with Me!
Please choose below your time preference:
You'll receive an email from SUPPORT@JOLIESHALHOUB.COM with all the details, Please make sure it's not in your junk mail/spam!
Book a Session